Enrico Burzum Pauletto on MetalHead.it
04/03/2019
MetalHead.it

A double prog album... and not metal prog, just the 80s progressive, that already at least a decade before had put Italy right in the second place of the world music scene; only because the first place was occupied by a certain English group ...
Music of the 80s, we were saying. Baro, the pseudonym of Alberto Molesini, has always been good or bad in the tricolor scene, so from his archives he decided to brush up and re-arrange two old albums released just in the early 80s.
"Lucillo & Giada" is a mammoth concept divided into 4 acts (but here subdivided further to increase the practicality of listening), really ambitious and compelling. The sounds have not been changed very much for what concerns the progressive atmosphere, an exquisitely tricolored prerogative. It's like listening to the sound of a vintage car brought to light and arranged with modern technology. Sung in Italian, offers a glimpse of how music was in the peninsula almost forty years ago: transcendental and never banal lyrics, emotional music that digs furrows in human soul, unique atmosphere and complete freedom and dedication to experimentation.
The second CD is more canonical, perhaps even less prog and more stylistically free from the canons, more usable - but maybe gives less time to emotions than the previous work. The instruments are played with such perfection that it is in fact useless to spend so much time, here are people who play so much that I was not even born when they started, so it seems unfair to dwell on the point. Instead I would like to say that the work (re)exposed here is really an inseparable cross-section for prog lovers, both those involved in the work and not, recorded and repurposed in splendid form. Almost a brand new job...

Rating: 8/10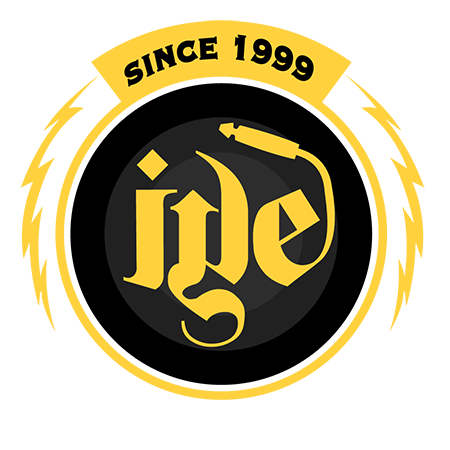 Dazagthot on MetalEyes.Iyezine
04/03/2019
MetalEyes.iyezine.com

FOR THOSE WHO LOVE THE MOST CLASSIC PROG, CONTAMINATED OF ATMOSPHERES FROM THE 80S. THE OPPORTUNITY TO FOLLOW THE FIRST STEPS OF AN EXCELLENT ARTIST.

REVIEW 8.5

Baro is Alberto Molesini stage name. A bassist, singer, songwriter and multi-instrumentalist who, in the late seventies, founded La Sintesi: an interesting attempt to combine the English prog tradition (Yes and King Crimson in the first place) and the Italian symphonic orchestral pop of PFM and Orme.
In 1980, in order to feed the group's live repertoire, the concept in several acts Lucillo e Giada was realized, a sort of ambitious rock opera. Three years later it was the turn of Topic Wurlenio, another collection of songs to be proposed live in concert. For prog rock, you remember, 80s were not easy years, neither from us, nor abroad. After appearing on a Radio Studio 94 compilation, the project went into stand-by. Molesini, during the nineties, cooperated with Hydra and Elam pop-metal duo. In the new millennium, with the help of new technologies, then Utopie came out. Since 2004 Molesini has played with Marygold, an excellent progressive band of our house, responsible for the excellent One Light Year album (2017).

However, Alberto's desire to realize the youth projects should never have been extinguished: here is explained Baro Prog-jets, a work of respectful recovery of the period 1980-83, with new contributions and arrangements. We can now listen to those first two works by Baro: a traditional rock prog, full of ideas and original hints. Many musical themes are intertwined in Lucillo e Giada. Topic Wurlenio was written in the middle of the new wave era and rightly preserves its influences, a bit in the first Twelfth Night style.
Ultimately, two beautiful works, which now finally see the light on double CD, not without references to BMS and Osanna.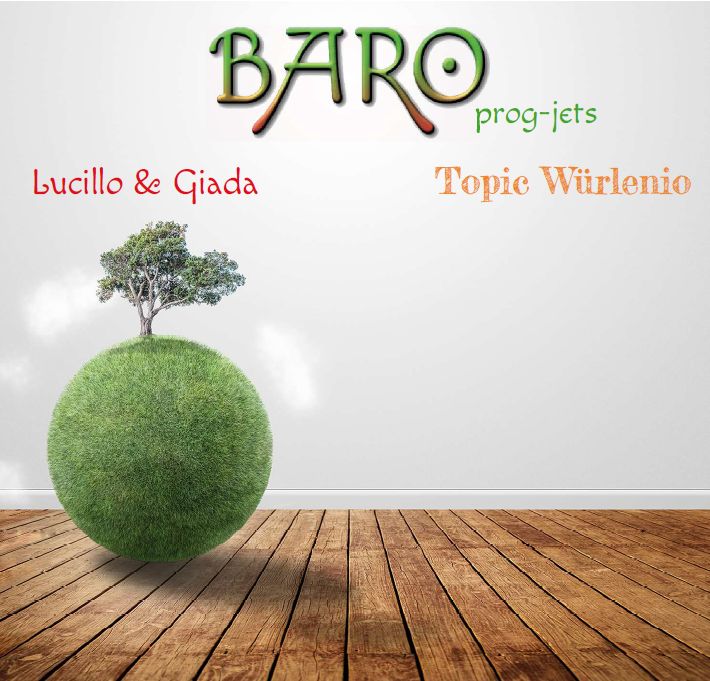 Max Salari: first review of Lucillo & Giada-Topic Würlenio
24/02/2019
NON SOLOPROGROCK.BLOGSPOT.COM

Andromeda Relix label often focuses on works that over time have not had the right considerations for any reason, if not even lacked record release. A meticulous and courageous research that very often amazes in the result. It happens that some groups come out with a job at the wrong time, for example debut with the Progressive Rock in the early 80s is at least penalizing since the genre at the end of the '70 "pulls the oars on the boat". But if something is valid it is always, regardless of the year or the fashions.

Having said that, let's enter the world of Alberto Molesini in art Baro, bassist and multi-instrumentalist, singer and composer. In the late '70s he's been part of La Sintesi rock band, musicians who admired bands like King Crimson and Yes for the sounds. Since 2004 he has been playing and writing with the band Marygold, authors of the excellent "One Light Year" of 2017.

Over time Baro feels the need to be able to give voice to those works of youth that have seen little light, excluding a song from 1983 "Topic Würlenio" published on vinyl on a compilation of Radio Studio 94. A new look, re-arranged, to start from the first CD called "Lucillo & Giada", Rock opera of 1980. It is a single forty-four minute song divided into four scenes, a concept that speaks of fantapolitica with ideas also autobiographical.

Here are all the requirements that make Progressive Rock a genre sometimes symphonic and epic, with related changes in mood and time. I can capture some vocal passages dear to our own groups like I Giganti of "Terra In Bocca" or the New Trolls, and a basic motif that prints itself immediately in the head, because Baro music is highly catchy and effective. Along the disc, the artist makes use of the collaboration of special guests who respond to the name of Massimo Basaglia (guitar), Gigi Murari (drums), Paolo Zanella (keyboards) and Elena Cipriani (voice). The suite "Lucillo & Giada" is a great pindaric flight, bread for the most hardcore Prog fans; the '70s are the prerogative, but also the fact that the' 80s have arrived, so New Prog is hatching and some prototype of passage it is warned. Obviously there is no shortage (especially in some guitars) the steps to the Genesis, inevitable masters of the symphonic genre in question. It will also be a work of youth, but I personally feel a lot of material inside and I am largely satisfied and impressed by it.

Coming to "Topic Würlenio" the most striking thing is the fact that the 80s have arrived in full, the sound is spy. The disc is divided into nine tracks. The intro of keyboards entitled "Mosaico D'Uomo" raises the listener of epic and redundant sounds leading him to "Traces Of An Adventure". The bass plays, as always, in Baro's music an almost central role, skipping riffs and melodies with a warm and full sound. The instrumental parts are always of great effect and highlight the compositional skills of Molesini. Amazing fugues as in "Ach The Stomach Contraction". Good arrangements, music with attention to detail, sounds that act as a counterpoint to the main refrain complete the sound in an important way. Baro also plays with grace on certain instrumental passages, with respect to the melodies and good ideas, listen to "Chiare Gocce Di Pioggia" to believe. Excellent the title track "Topic Würlenio", so the conclusive "Mosaico D'Uomo".

Nice in the cd cover strip a phrase recalling the Beatles (intentionally or not, I do not know) "Baro ... With A Great Help From His Friends".

So this double work by Baro is able to bestow many emotions, dear to this music's connoisseurs. Give it a chance and you will not regret it. MS